Come join our
team of innovators!
We are a dynamic and innovative global company that values creativity, teamwork, and cutting-edge technology. Artificial Intelligence (AI) is rapidly transforming our lives and work, and Partium is leading the way in this exciting field.

Our team consists of talented humans who are passionate about what they do and always strive to enhance our products and services.

Don't hesitate! Apply now!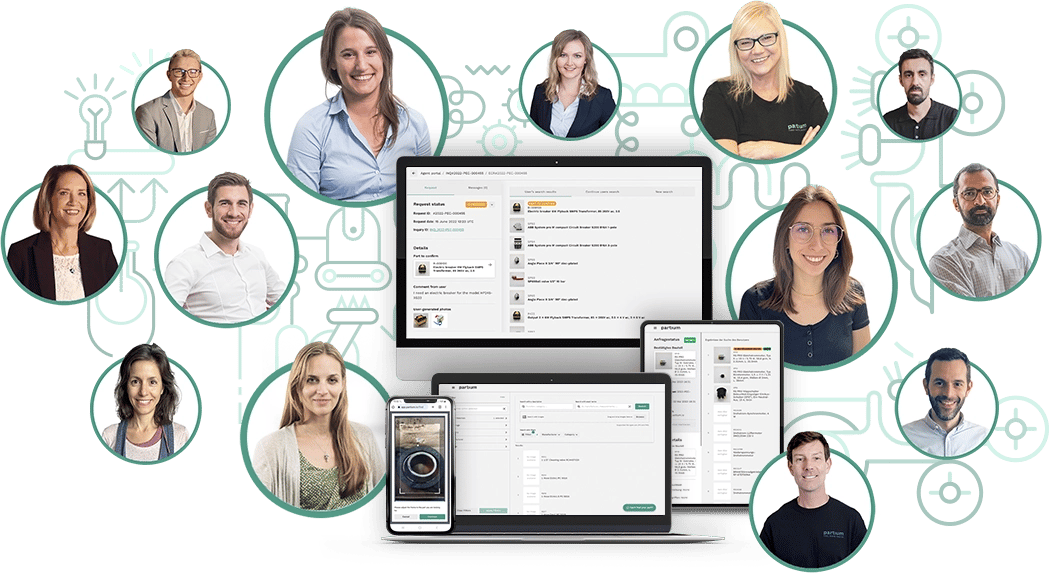 Remote

Hybrid

In-Office
At Partium, we offer a flexible and adaptable approach to innovation, allowing our Partium team to choose where they work based on their individual needs and preferences. In this model, employees have the freedom to work from home, the office, or any other location that suits their work requirements. We emphasize a results-oriented approach rather than focusing on the physical presence of employees.
Just a few of our

benefits and perks!

Flexible Schedule
At Partium we believe your work/life balance is important to your overall well being. We will work with you to provide a flexible schedule structure where you can choose a schedule without location or time constraints.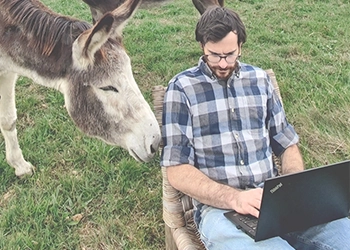 Summer 2023
Fridays off!
At Partium we truly embrace innovation. That´s why we´re trying something new, very bold and a bit risky this Summer. Fridays are off with pay in July and August 2023. If it works out, we will keep it next year.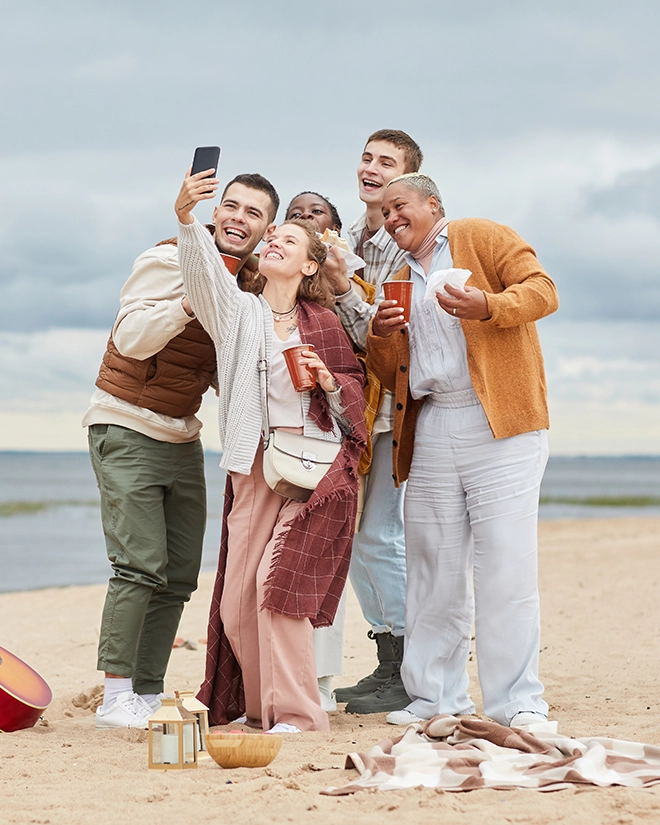 Fair and
Competitive Salaries
We know you are unique and valuable, and that you will bring the best in you to the team. We believe all Partiumers deserve a fair and competitive salary.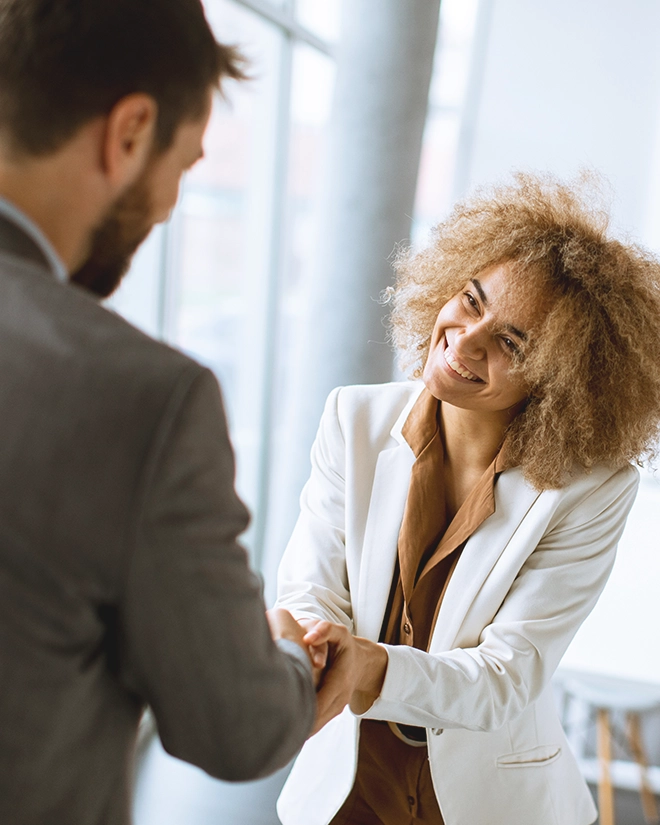 Stock Options
Through Partium's Employee Stock Options Program (ESOP), every employee, from day one, owns a share of our company and participates in our success.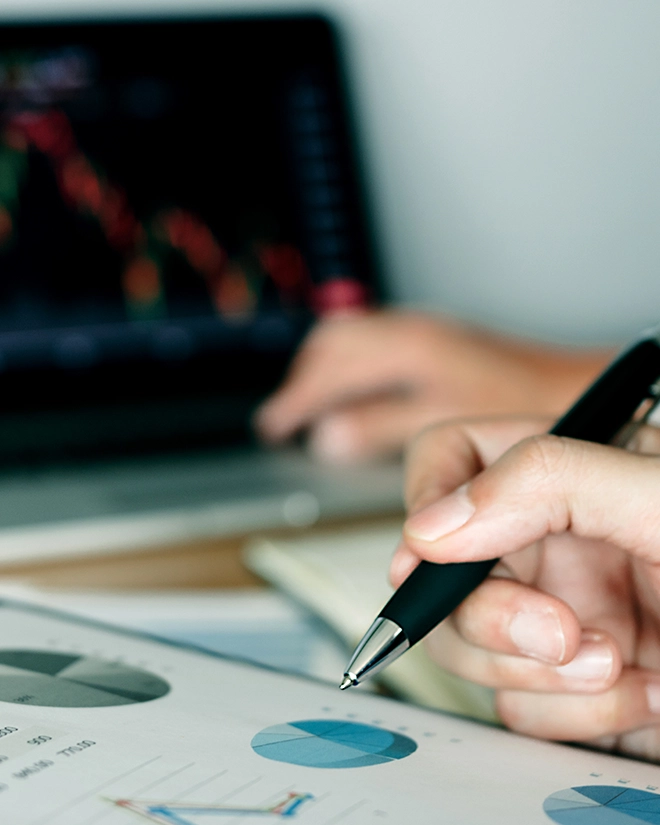 Career Development
Embark on a journey of career development that's both productive and fun! At Partium, we believe in fostering growth and providing exciting opportunities for our employees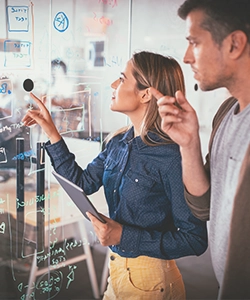 Office Swap
Have the chance to meet in person your colleagues from other locations. Go and work one week from another office. What an incredible opportunity!

Local & World Wide
Meet ups
We offer valuable space and time to meet, share and bond, providing cool onsite, offsite and online meet-ups. Our monthly brunch is just one of our social events! We know there is nothing better than working with friends!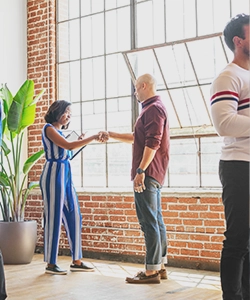 Parti-Yum Cafe
When you visit one of our offices, you will be able to relax in a cafe style space. Partium will provide you with drinks and snacks - that's right - free food!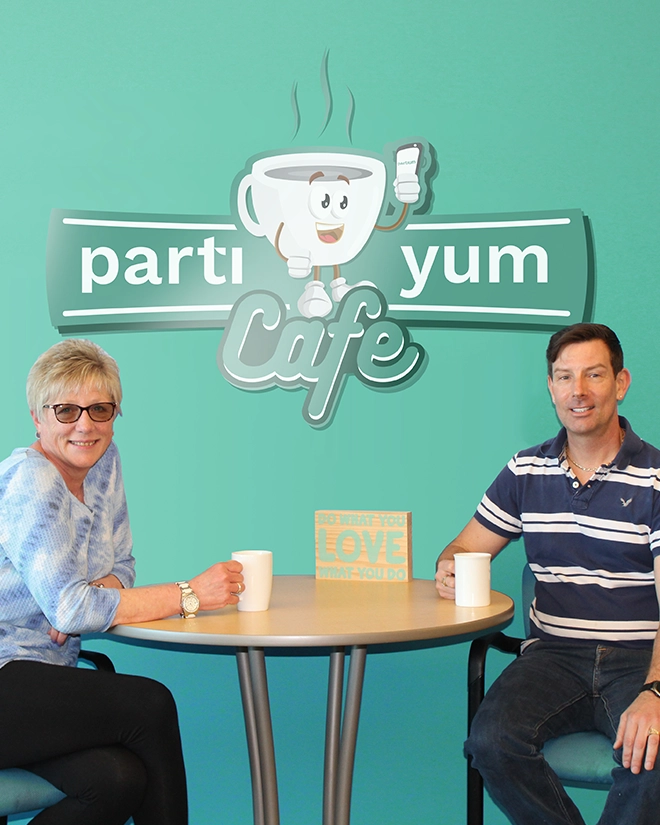 What does the

Partium adventure

look and feel like?

Feel valued as an employee

Know your work is meaningful
(Solving real issues for real people)

A supportive work environment
(Freedom to work your way)

Work with professionals who are specialists in their field

International teams
(We are a proud team of 18 diverse nationalities)

We work every day to bring diversity, equity and inclusion to our lives
"What sets our company apart from any competitor is the deep understanding of the impact AI will have in the manufacturing industry. We are not just developing innovative AI solutions; we are solving real-world problems and making a positive difference in the lives of technicians globally. It is truly inspiring to be part of a team that is at the forefront of the AI revolution."
GM Partium Technologies Inc. Canada
"Our "can do" attitude is not something we have printed on coffee mugs; instead, you feel it in every interaction. You are also fully seen as the complex being you are and appreciated for everything you bring to the table. I've built relationships here that will long outlive any purely professional engagement."
Senior Engineering Manager, Partium Austria
"What motivates me to work at Partium is the impact we have in our users' lives. We are constantly in touch with bleeding edge AI & Computer Vision technologies, applying them in complex scenarios. We solve difficult technical challenges, making the difference for numerous users on a global scale, daily."
Senior Backend Developer, Partium Austria
"Working at Partium has been an incredible experience, and I can't emphasize enough how much I love being part of this company. The opportunities for personal growth are abundant, and the freedom to set my own schedule allows for a perfect work-life balance. The team of people I work with is exceptional, and the collaborative atmosphere is both inspiring and supportive."
Business Development Associate, Partium US
"What I most enjoy about working at Partium is that I work with highly skilled and passionate people who are always willing to share their experiences and help others grow. Whether you work in the office or remotely, being part of our team is all about the value your skills and experience bring to the product and how the people around you help maximize your potential."
Senior Engineering Manager, Partium Spain
APPLY
Simple! just trust your vibes and send us your unique resume. We will read every word with care and attention.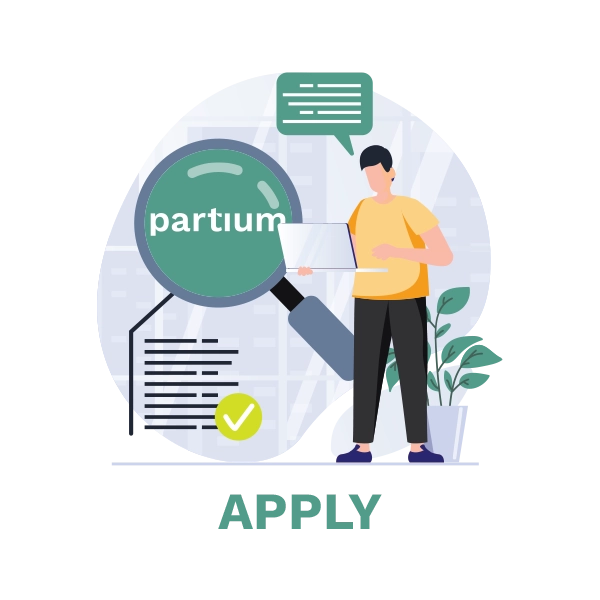 INTERVIEW
This is the time for you to shine! Know who we are and what we do; take this opportunity to ask any and all questions about Partium.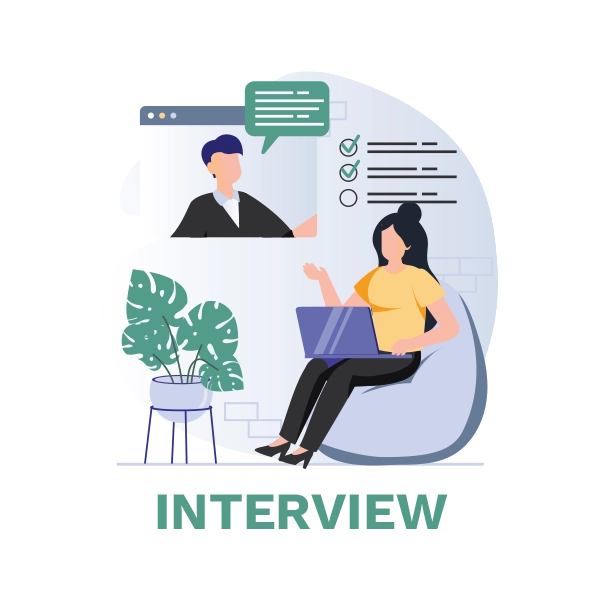 JOIN US
At this point, if we believe you are the perfect match for our team, we will make you an offer and would be delighted if you accept it.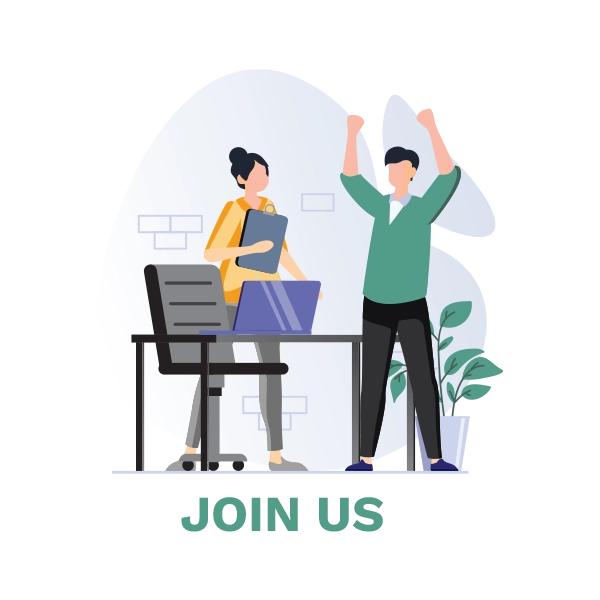 From here we might fine tune the hiring process slightly, adding an interview or a technical test just to be sure the process is personalized to your and our needs.