The Home Depot x
Partium
How The Home Depot introduced Visual Search to drive eCommerce transactions, drive mobile App adoption and more!
Request a Demo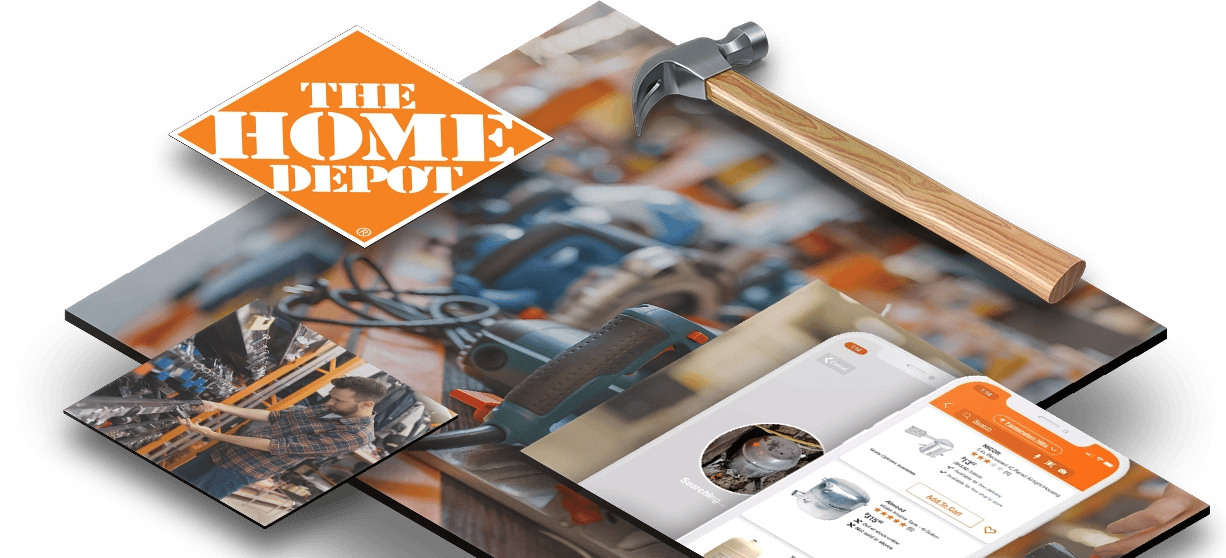 A better way to shop for DIY-parts
The Home Depot is the worlds biggest DIY company. They carry out more than 1.8 billion customer transactions per year. Most of them in the shop, but more and more of them online through their web shop and mobile app.

The Home Depot introduced Partium's Visual Search to give mobile App users a new and exciting way to shop for DIY components. Customers can simply snap a picture of a product they are interested in and Partium's Visual Search instantly searches The Home Depots extensive catalog for that exact product.
We have seen significant growth since we first introduced visual search. Once we found there was strong customer adoption and were comfortable with how effective the recommendations were for the products we made it much more prominent in the app.

Shawn Coombs, Sr. Director Product
Management Platforms, Home Depot
The perfect tool for Store Associates
The Home Depot operates more than 2,300 stores in the US, Canada and Mexico and has approximately 500,000 associates. The typical store averages 105,000 square feet of indoor retail space.

The massive scale of The Home Depots operation can be overwhelming for customers and store associates alike. The project team noticed, that a significant amount of usage of Partium's visual search came from in-store associates, trying to identify parts customer brought into the shop and locate them on the shop floor.

With Partium's powerful search, Store Associates of all experience levels can now identify parts within seconds and quickly locate them in the shop - saving The Home Depot countless hours of time that was spent searching for parts.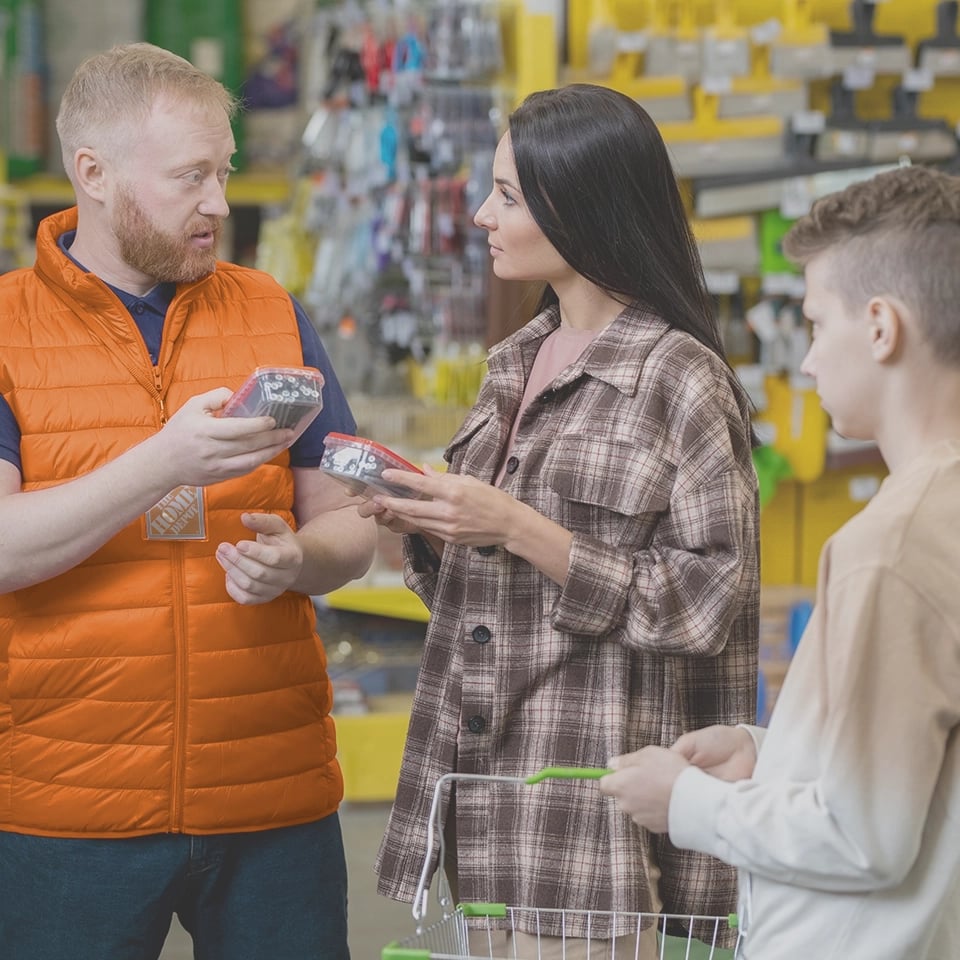 The Best Shopping Experience
With Partium's Visual Search, The Home Depot introduced a new and exciting way to search for DIY components.
A Tool for Store Associates
Partium helps store associates of all experience levels to identify parts and save time searching for parts.

Buy with Confidence
Partium's easy to use visual search makes shopping for DIY components easy - even for shoppers with low DIY proficiency.