Discover the Partium
Part Search Suite

for Aftersales, Parts Retail & Maintenance

With Partium, your users can find parts in your spare parts catalogue, portal & web shop.

Search: Let your users search by image, text, tags and more

Sell: Confirm part searches and connect to your users

Analyze: user searches and step up your part analytics

Request a Demo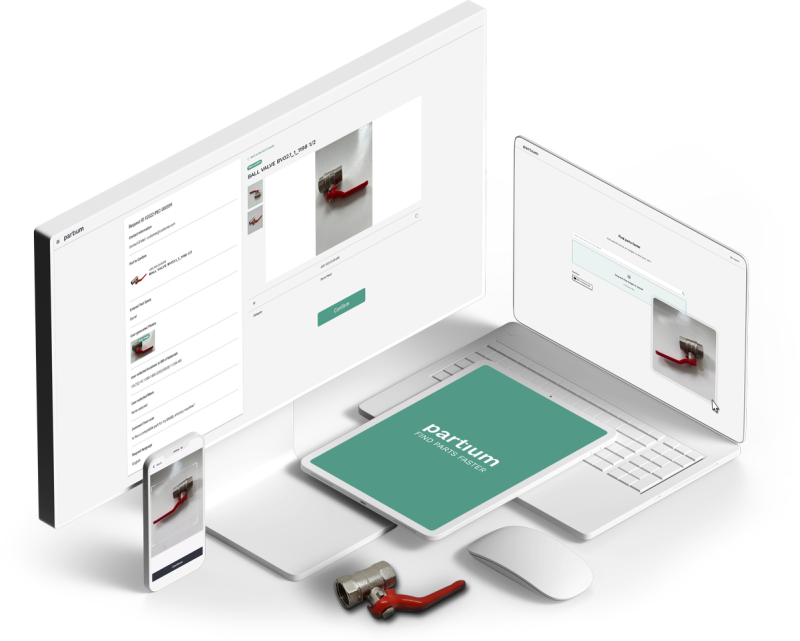 Bring AI to your spare part search
Discover Partium Find
Visual Part Search
With Partium, users can search your spare parts catalog, portal & webshop faster, easier, and more conveniently. Simply by snapping a picture of the part.
Introduce your users to the next level of part search and help them to find every part within seconds.
Fast Visual Search by Picture / Image
Take an image with your smartphone or use existing images
Visual Search works - independent of skill or language level
Partium is the next level of Part Search - and puts your users in control
Browsing part catalogs, portals and webshops takes time and is almost always inconvenient for users.
Our search capabilities are for both experienced or more junior users who need to find a unique part despite facing a catalog with limited or even unstructured information.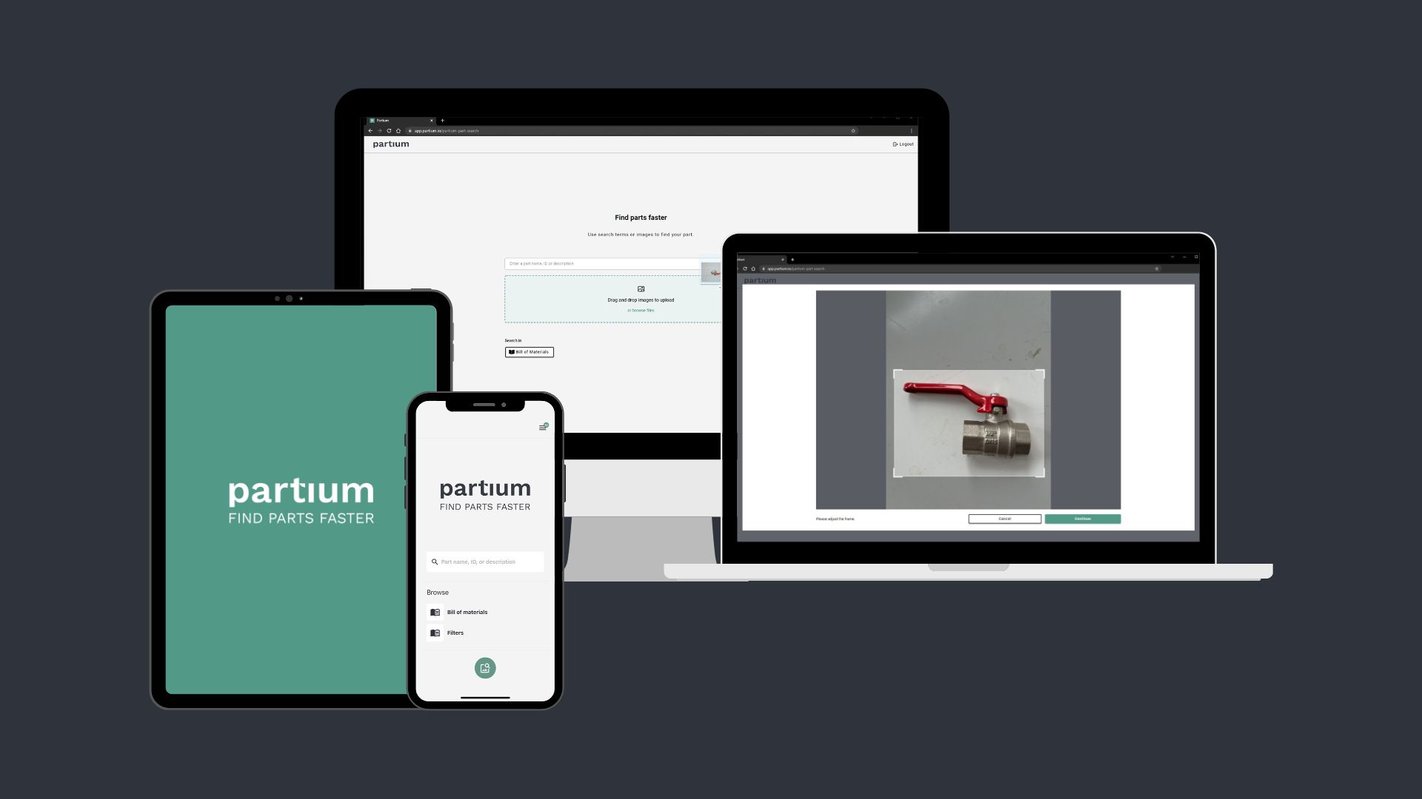 Semantic Text Search
With Partium, you can go beyond the limitations of the default basic text search that comes with your parts portal, parts catalog or webshop. With our advanced semantic text search, users can search by describing the function of a part, using synonyms or other descriptive terms to find the part in question.
Bill of Materials (BoM) Search
The BoM on your Mobile Device Partium makes your Bill of Materials (BoM) accessible from your mobile device and allows users to search it immediately.
Our Enterprise Part Search leverages visual part search and text search and entails the familiar Bill of Materials with all its descriptive criteria.