Partium, the super-fast Spare Part Search for your SAP Commerce Cloud
Partium is the leading Spare Part Search and integrates seamlessly into the Equipment Viewer of your SAP Commerce Cloud. Partium is the best way for OEM and machine manufacturers to support their customers to find the right spare parts.
Partium is the Part Search that goes beyond visual search. With Partium, users can find Spare Parts in SAP's Commerce Cloud through Visual Part Search and Semantic Text Search and confirm their search through experts.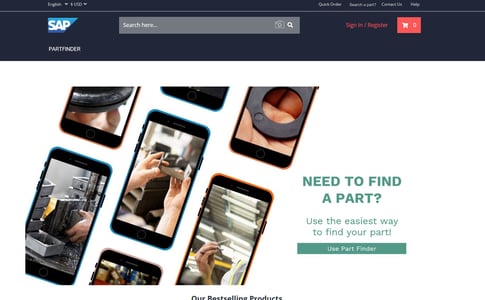 Made for Machine Manufacturers.
Partium integrates seamlessly into SAP Commerce Cloud and is the fastest way to find spare parts.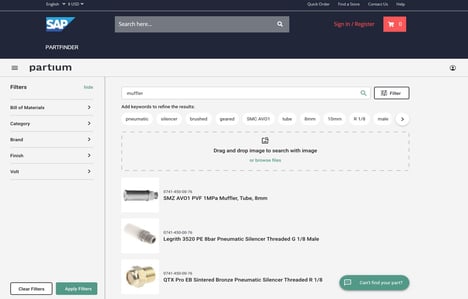 For B2B eCommerce.
Partium is the perfect add-on to bring your SAP Commerce Cloud to the next level. OEM and Parts Dealers: Step up your eCommerce play!