Board of Directors
At Partium, we strive to surround ourselves with a Board of Directors who can help us grow our business and accomplish our goals.
We do everything with our core values of honesty, hard work, and trust.
We believe these characteristics should influence everything we do in business and life. We love the work that we do, and our clients should reap the benefits.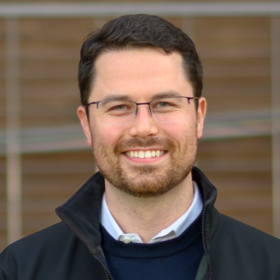 Whitney Haring-Smith
Chairman of the Board
Whitney Haring-Smith is an entrepreneur and investor focused primarily on industrial and technology businesses. As a Managing Partner at Anzu Partners, Dr. Haring- Smith leads the portfolio support functions and has led most of Anzu's acquisitions and software companies. Prior to Anzu Partners, Dr. Haring-Smith was a Principal at The Boston Consulting Group (BCG) where he focused on energy, industrial goods, and globalization serving energy clients in the United States, the United Kingdom, Nigeria, Angola, and Argentina.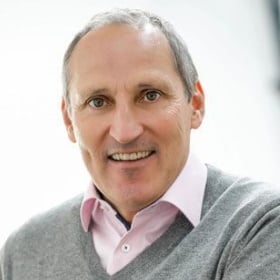 Franz Viehböck
Member of the Board
Since July 2020 Franz Viehböck is the CEO of Berndorf Group a very successful Austrian industry holding. Prior to taking over the role of CEO, Franz Viehböck served on Berndorf´s Management Board since 2008 and was CEO of the biggest profit contributing company of the group, Berndorf Belt Systems, from 2002 to 2008. In October 1991 Franz Viehböck took part in a spaceflight to the MIR spacestation. He lived in the US for many years where he held different roles within the Rockwell Space Systems Division as well as at Boeing Space Systems.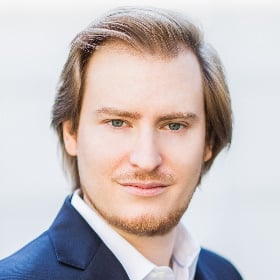 David Edelmann
Member of the Board
R. David Edelman is a Venture Partner at Anzu Partners. As a former Technology Adviser to the President during the Obama Administration, he has spent a decade as one of the government's foremost voices on how technology is changing our economy, national security, and daily lives. In 2017, he joined MIT's Internet policy team as Director of the new Project on Technology, the Economy, & National Security. He also led engagement with hundreds of technology companies around the world and designed and managed over $15 billion of signature programs focused on technology, education, and economic opportunity.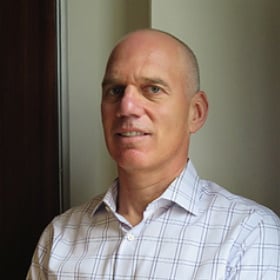 Raymond Stern
Advisor to the Board
Raymond Stern is co-founder and managing director of ClearPath Partners a CEO mentoring and advisory firm. He has worked for over 25 years as an operating executive, consultant, and advisor to leading technology companies ranging from venture-backed start-ups to Fortune 500 companies. Early in his career, Raymond Stern was a partner at The Boston Consulting Group and then served in numerous senior and executive management functions at Intuit and Yahoo!. Raymond has a BS in Mechanical Engineering from Stanford University and an MBA from Harvard University.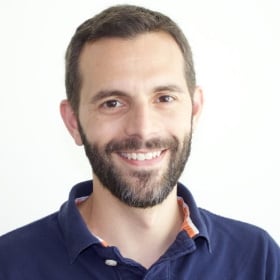 David Marimon
Chief Product Officer
David Marimon was the CEO and Co-founder of Catchoom. David is the former Project Manager of Mobile Augmented Reality and Contextual Services at Telefónica R&D. He has a PhD in Computer Vision and Augmented Reality from the École Polytechnique Fédérale de Lausanne (EPFL), Switzerland. David has spoken at leading industry events including Consumer Electronics Show (CES) 2014 and Mobile World Congress 2011, 2013 and 2014, and at the Augmented World Expo. Cited by Gartner, Markets & Markets, eMarketer, Wired and TheNextWeb. He's considered an AR pioneer with more than 16 real years under his belt. David Marimon is the inventor and co-inventor of several patents.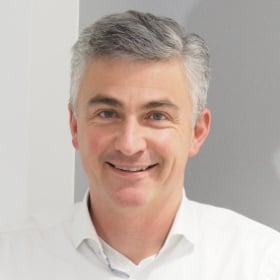 Philipp Descovich
Chief Executive Officer
Philipp Descovich is CEO of the joint entity and was CEO of Humai since 2013. He grew the company from a zero revenue base to where it is today. Prior to Humai, Philipp worked for 14 years at CA (now Broadcom), a large US software firm. During his time at CA Philipp worked and lived in Central Eastern Europe, Germany and the US, eventually leading all European sales divisions of the group. Philipp holds a Computer Science degree with honors from the Technical University of Vienna and served for several years in the Austrian Armed Forces as a platoon leader.
Was passiert bei Partium
Neugierig auf die jüngsten Entwicklungen bei Partium? Informieren Sie sich im Partium Newsroom über die neuesten Ankündigungen, Berichterstattungen, Auszeichnungen und mehr. Oder abonnieren Sie unseren Company News Blog, um immer auf dem Laufenden zu bleiben.